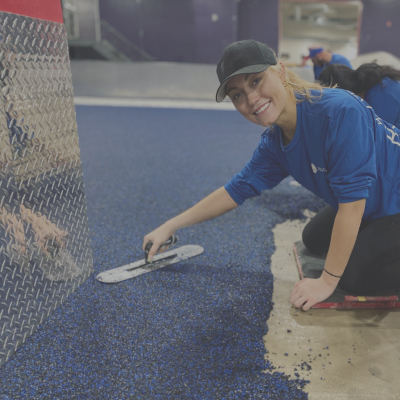 GET RUBBER
SURFACING TRAINING
Add on a new service to your business at no cost with Rubaroc Rubber Safety Surfecing. North America's leading rubber installer since 1983.

Installation
Learn the skills required to install residentially.

Marketing
Social media and marketing support for your business.

Sales Support
Learn how to sell to various growing markets.

Ongoing Support
Get ongoing support from out knowledgeable team.

Logos & Designs
Learn the basic of design and logo theory.

No Cost to you
Don't pay for training and get special discounts.
Apply Now